Everyday life can wreak havoc on the natural colour of our teeth. Tobacco, wine, coffee and even soft drinks can cause stains and discoloration often leaving us embarrassed by their appearance. Does smiling with closed lips, avoiding being photographed or even being scared to laugh out loud sound familiar to you? When your smile is impacted by dull, yellowing or unsightly teeth it can play a large role in negatively affecting both your self confidence and self esteem.
That's where we can help!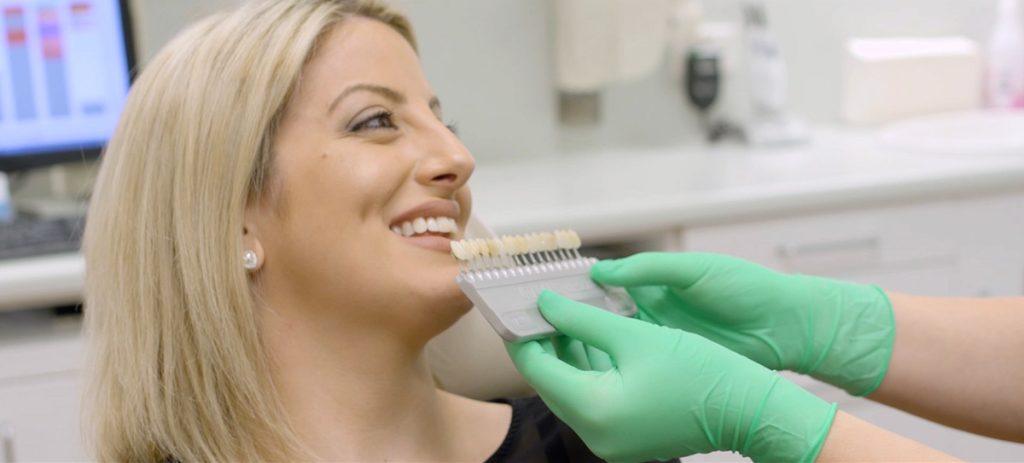 Dentalspa Geelong offers two safe and proven methods of teeth whitening to set your smile back on track.
Our teeth whitening options are proven to help brighten your smile and reverse the cosmetic damage caused by everyday life.
Our practice offers a range of supervised tooth whitening systems, allowing you to be treated by one of our dental professionals within our practice.
We also offer a dental whitening system that allows you to whiten your teeth in the comfort of your own home after a consultation with our caring and experienced staff.
These systems include:
Home Whitening – Following an appointment and consultation in our friendly, relaxed practice you will receive your personal home whitening system. Each patient receives a pack containing both your customised trays as well as the Opalescence and Zoom whitening gel. This gel is easy and safe to use at home with your individual trays for the period of time you feel is right to achieve the results you desire.
Opalescence 'Quick' Whitening – Enjoy the comforts of our spa like practice with this express, 30-minute in-house teeth whitening option. While a higher concentration of Opalescence whitening gel works to brighten your smile you can sit back and catch up on some TV or even read from our current range of magazines. If you would like to use this time to relax even more you can choose to listen to some music or catch up on some overdue downtime whilst we help create the smile you've been dreaming of. This customised treatment can also reduce the time needed to achieve your brighter smile by using a dental professional administered only formula to create desirable results in a quicker time frame. Perfect to combine with your 6 monthly preventative care appointment to give you an instant white smile. Please mention this to our friendly front office team when making your booking.
We offer all of our services in our state of the art facilities providing both safe and results driven teeth whitening procedures as well as a comfortable and relaxing environment for them to be carried out successfully.
With their expert knowledge and ability to make personal recommendations based on your oral health history Dentalspa Geelong can help create the teeth whitening system that is right for you. Teaming up with our Dentists and using this long lasting method can help the teeth whitening results you've been looking for become a reality.
These results will be continually reviewed at your regular preventive care appointments with our dentists and hygienists to ensure they are long lasting and life changing.
So if you have found yourself wasting time and money on treatments that do not offer a noticeable difference or that only last a short amount of time, take the time to speak with the staff at Dentalspa Geelong.
We are here to help!
We look forward to helping you achieve a brighter, whiter smile that you can be proud of everyday.
Call our friendly team on (03) 5223 1555.