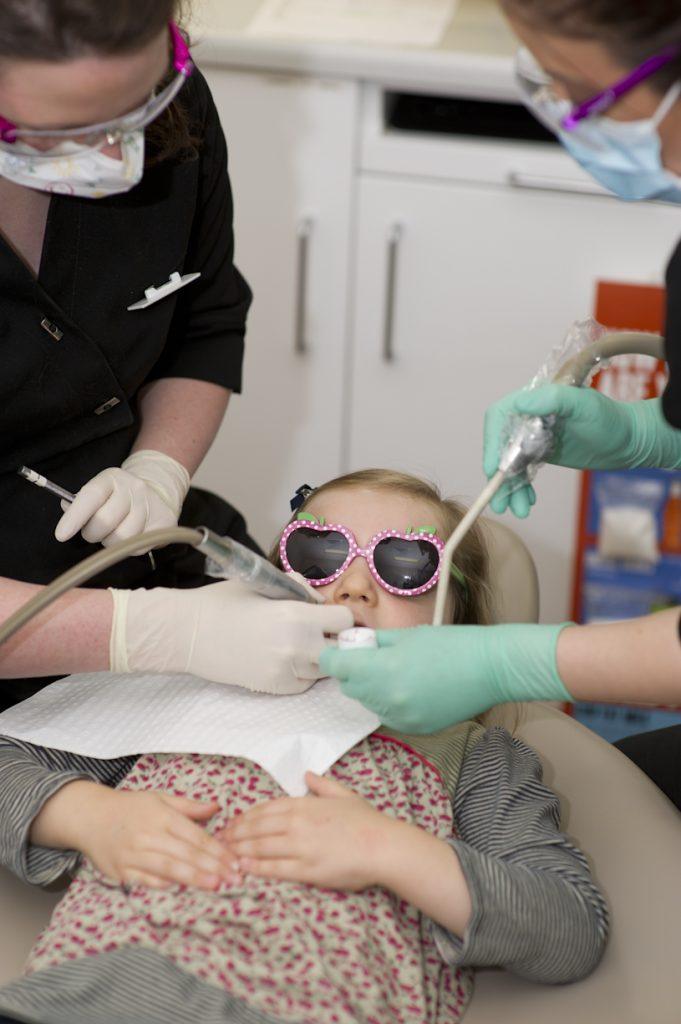 Preventative dentistry is a crucial part of Dentalspa Geelong's dental care, especially when it comes to our littlest patients.  Our children's dentists in Geelong work with each child to encourage them to have a positive attitude toward better oral health and dietary practices.
Everyone has different dental needs and risk levels, which should decide the frequency of check-ups.  Certainly by the time your child has turned two, we would suggest that your child has had their first check-up then after that your dental health professional will guide you on your child's risk level and how often they need to visit for an oral health check.  At Dentalspa, children will at least be required to visit us once a year, or every six months.
Dentalspa Geelong aims to help make going to the dentist for children a positive experience, so apart from providing excellent dental care and advice for children i.e. monitoring tooth eruption, exploring preventative dentistry including fissure sealants and orthodontic treatment including Invisalign, we aim to have an environment that is welcoming and comfortable.
State of the art equipment and gentle treatments are supported by our waiting area designed especially for kids which provides many fun activities to do while children wait including computer games, story books, building blocks and coloring books and pencils.  We have also developed the Cavity Free Kids Clubs, of which if children attend their regular scheduled appointments and are cavity free on the next visit, they are elegible to go into bi-monthly draws for a range of prizes.  Points are gained and rewards like new electric toothbrushes are earned.  For more information and all terms and conditions for our Cavity Free Kids Club, click here.
We look forward to helping your child be 'cavity free' and enjoying a long and rewarding dental health partnership with them. Contact us at Dentalspa Geelong for all your childrens dentistry or family dental requirements including sports mouthguards and other preventative dental techniques.
Return to blog